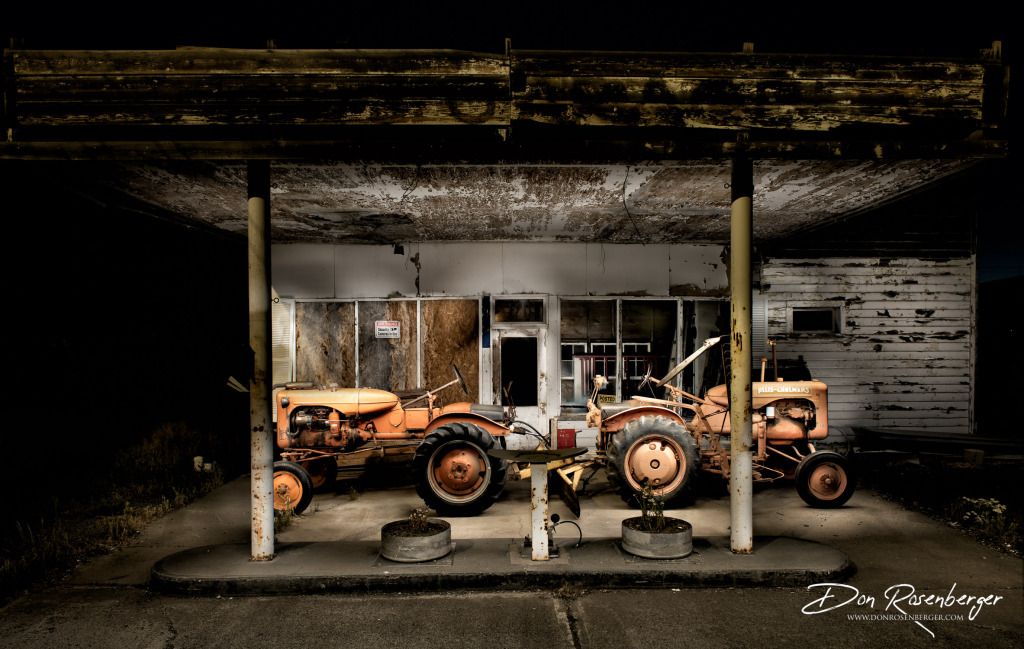 I noticed this little place while taking my clients to Palouse Falls during a recent photo tour. After we shot the falls the clients decided to head back to the hotel. I can't blame them, we were maintaining 12 plus hour days and by the time they got back to the hotel, there would only be time for a few hours sleep before we started again the next morning.
Palouse Falls is not that close to the the Palouse, in fact it is easily 90 minutes or more away from anywhere near what you might consider the Palouse. But having said that, I think any visit to the Palouse is worth an evening visit to Palouse Falls. Click here for a panorama I shot of Palouse Falls back in 2013.
What remains of this little store on Main Street in Washtucna, Washington is not much to look at during the day. I don't think it would make a very compelling image during the day, but at night I knew I could do something special with this nice little scene. The actual view is somewhat obstructed by a group of community mailboxes. I set my tripod up so it was looking over the mailboxes while I light painted this scene. Overall I shot about 25 different images and maybe used half of them to construct the composite image above. It was easily worth the 15 minutes it took to stop, setup, and shoot.